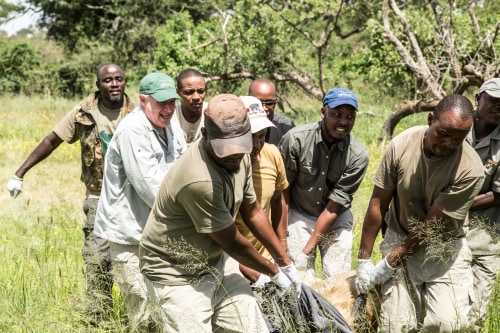 Banovich & Homann's Africa
A custom travel company focused on culture, community, and conservation
by Christine Rogel, Editor in Chief, Western Art & Architecture

For over 30 years, painter John Banovich has traveled the world to research his artwork, seeking the rare, intact ecosystems where large carnivores and other megafauna still roam unencumbered. Earning international renown for his dramatic portrayals of wildlife, he paints the creatures that first captured his imagination as a child growing up in Butte, Montana. These wild places seem to exist in his DNA, Banovich says. The places where "big things with big teeth" call your vulnerability into sharp attention. "I love their power, their strength, their drama," he says. "I love the fact that they're often secretive; at least in today's modern, human-dominated landscape, because big things with big teeth don't get along well with people and vice versa. You have to go out and find them."

And Banovich has found them, traveling to Canada, Alaska, Russia, Central America, Pakistan, India, Thailand, Myanmar, China, Laos, and many other countries. He has visited Africa alone more than 50 times since 1993, sometimes staying as long as nine weeks. "When I first stepped foot in Africa, I felt like I as coming home," he says.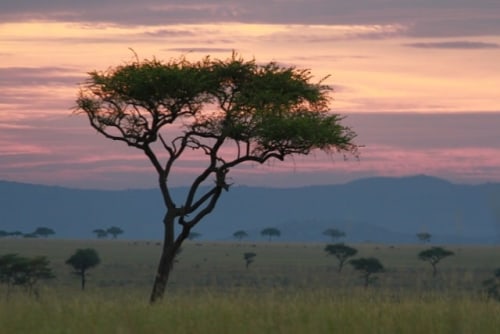 After experiencing places where ecosystems still exist as they have for thousands of years, it was a natural progression for the artist to want to protect them. "There is responsibility in knowing," Banovich says, "so I began to address my overwhelming sense of how to make a difference." After two decades of conservation work, he founded the Banovich Wildscapes Foundation in 2007. The nonprofit fosters cooperative efforts to conserve the Earths' wildlife and wild places, benefitting the animals and people who live there, with proceeds from the sales of Banovich's artwork, films, interior accents, and travel.

"We are trying to light a candle, rather than curse the darkness," Banovich says. "It has been a vortex that I emotionally got sucked into, and we've taken on projects that we feel can move the needle in some way. As a result of doing that for several decades, I now want a platform where others can partake in those profound experiences."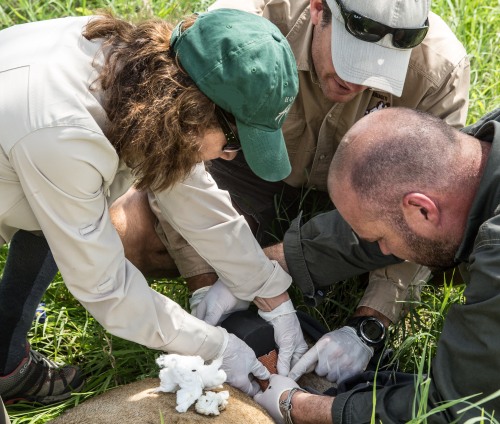 The artist has guided and designed personalized travel expeditions to Africa for elite clients for decades. Today, he wants to share his love of the continent with more people, explaining that when people come to know and experience something, they care about it more. Sustainable tourism also creates a viable source of income for rural communities, offering an alternative to bush meat poaching. "There's no tourism experience where a higher percentage of your dollars actually go to helping conserve the people and places you experience," he says.

Through a shared vision, John Banovich and Founders of Homann's Africa, Mark & Maria Homann have joined forces under the Banovich Brand umbrella. Working closely with professional guide and private safari consultants Mark and Maria Homann, they design custom-tailored journeys throughout Africa that focus on culture, community, and conservation. "Where our guests travel to is based on our decades of our knowledge, relationships, and personal experience," Banovich says. "One component of these trips is that they are eye opening. People have access to places they otherwise wouldn't be able to go, and they come away inspired and changed."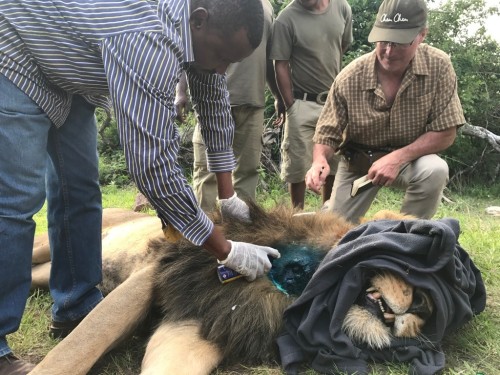 And these types of encounters are invaluable, he says. To meet a Maasai warrior from Northern Tanzania, to participate in a lion, cheetah, or wild dog research project, or to spend a day with the Hadza people, a hunter-gather community of about 800 in East Africa, is profoundly moving. You see the beauty and rarity of cape buffalo, rhinos, giraffes, elephants, and hippos roaming free. You come to understand that Africa has one of the last, large, intact, open ecosystems on the planet. It's truly wild, a remnant of the Pleistocene era.

Africa connects you to your flight or flight instincts, your vulnerability, your humanity. "It's a feeling rare to find in any other setting," Banovich explains. "When one experiences Africa, its ancient rhythms and extreme beasts, it seizes your soul… and a part of you remains there forever. With today's modern safari, we have the privilege to experience the wild within extreme luxury and be profoundly moved by it. And there's a feeling of peace knowing that your presence helps preserve that way of life and the landscape as we depart."